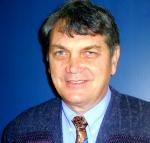 Accreditation is a self-assessment and external review process used by healthcare organisations to accurately assess their level of performance in relation to established standards and to implement ways to continually improve.  Accreditation by itself does not work in poorer hospitals, but it is a big motivator. More fundamental quality improvement methods must be used to improve the quality of health service provision as a fore-runner to accreditation. Accreditation is an excellent goal to strive for when the quality improvement programmes start to work.
Quality Information System should provide continuous access to current standard compliance data,  allow facilities to monitor their own performance, enable management at all levels to make informed decisions, support ongoing quality improvement
programmes, assist facilities to reach and maintain accreditation standards and  be a tool for the ongoing monitoring of performance indicators.
Tools required for a performance – based quality management system
Standards – a statement of expectation defining the capacity of a governance, managerial, clinical, or support system to deliver value to perform as expected.
Performance Measures / lndicators – these are points of reference for evaluating the organization's actual performance compared to a targeted objective.
A Performance Database with standardized data elements and definitions, and with data accuracy and completeness validated. This provides the capability for statistical analysis, aggregation, display, and trending of measures/indicators over time.
Professor Whittaker and his colleagues developed the COHSASA Quality Information System (CoQIS); a web-based information system to revolutionise the management of quality improvement. CoQIS is accessible, user-friendly and simplifies complex, multi-system environments. This means that healthcare personnel at all levels can obtain and work with information specific to their functions and roles. CoQIS is designed to identify deficiencies in healthcare organisations and enable managers to manage facilities better and to monitor quality improvement initiatives.
Professor Whittaker and his colleague Dr Sipho Kabane are involved in world-beating research to test the impact of using CoQIS in tandem with a web-based adverse event monitoring system to improve quality in healthcare. CoQIS, identifies flaws in healthcare systems while the other system, the Advanced Incident Management System (AIMS) identifies medical errors and incidents. Together, they form a powerful instrument, which assists in the mission to generate better healthcare in this country.
Professor Whittaker has represented South Africa in his professional capacity in the following positions:
The Advisory Council of the International Society of Quality in Health Care (1995-1998)
Member of the International Accreditation Principles and Standards Development Task Force of Joint Commission Resources, Africa Region (1998);
Member of the International Principles Review Panel of the International Society of Quality in Health Care (1998-1999);
Member of the Accreditation Federation Council of The International Society of Quality in Health Care (ISQua) from 1999 to present;
Member of the ISQua Alpha International Accreditation Survey Team of Healthcare Quality Service (HQS) UK in 2000;
Member of the ISQua/Alpha International Standards Assessment Team, Australian Council on Healthcare Standards (2001);
External Consultant to the World Bank on health systems performance and quality (2001);
Member of the International Society for Quality in Health Care Indicator Steering Committee (2001);
Member of the Standards Subcommittee of the Accreditation Committee of the Joint Commission International (2001);
Member of the ALPHA Council of the International Society for Quality in Healthcare (2001 to present);
Member of the Editorial Committee of the International Journal for Quality in Health Care (2002 to present);
South African representative at the World Health Organisation for a summit on "Consultation on Patient Safety: Rapid Assessment Methods for Estimating Hazards" (2002);
Temporary advisor at the World Health Organisation summit on the impact of accreditation of health services on a national health system (2002);
Treatment Access Coalition (ITAC) aligned with the goals of the Declaration of Commitment of the United Nations General Assembly Special Session on HIV/AIDS to improve access to treatment (2003)
Member of the Research and Development Working Group of the International Alliance for Patient Safety for the World Health Organisation (2003)
Member of the Task Force on Health Technology in the WHO Regional Office for Africa (2004)
Consultant to the World Health Organisation on a project to choose Quality Approaches in Health Systems (2005)
Member of the core group of the Technology for Patient Safety Project by the World Health Organisations' World Alliance for Patient Safety (2008)
Member of the Ministerial Advisory Committee on Health for the SA Government (2009)
       Member the Working Group on National Standards Development in SA. (2009)